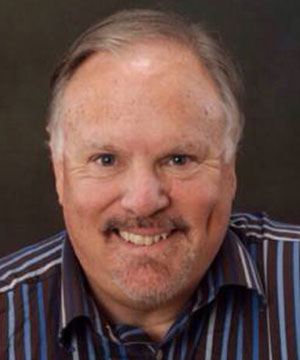 Dr. Stan DeKoven
is the International President of Vision International University and the Vision International Training and Education Network. They presently serve more than 4,000 Resource Centers in over 150 countries and over 100,000 students through its affiliated ministries. Stan has a diverse background in Education, Business, Military, Leadership and Counseling. He has pioneered two successful businesses while consulting with others nationally and internationally. Dr. DeKoven earned a Bachelors in Psychology from San Diego State University, a Masters in Counseling from Webster University, a Doctor of Ministry degree from Evangelical Theological Seminary, Doctor of Philosophy in Counseling Psychology from the Professional School of Psychological Studies, and a Doctor of Letters (D.Litt.) from Omega Graduate School. Along with being a former Army Psycholgist, He holds credentials in School Psychology, Marriage and Family Therapy, and clinical membership in many professional organizations. His specialty is in Leadership development, and assisting executives achieve their potential in the marketplace. He serves as an Executive Coaching Specialist for The Vision Group and is a licensed Marriage and Family Therapist in the State of California with over 35 years of professional services. He was an Associate Pastor in San Diego for Christian Life Center, Senior Pastor for Vision Christian Church, Clinical Director of Restoration Ranch, a member of Who's Who California, and, among several other positions, Chairman of the International Association of Christian Counseling Professionals. Dr. DeKoven is the author of over 60 books and numerous study guides in areas of theology, practical ministry, counseling, leadership and personal growth and development. He is an able minister of the gospel, utilizing his life experiences with passion and humor. For more information, see www.drstandekoven.org, www.booksbyvision.org and www.vision.edu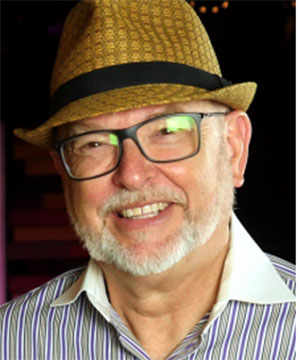 Pastor John Parks
has served the Body of Christ for over 30 years. He has pastored and planted churches throughout the greater Houston area, and currently is the Senior Pastor of FreedomFellowship Church in Magnolia, Texas. Freedom is "A Disciple Making Church in Revival Culture," known for depth in the Word, and prophetic worship and prayer. John says about Freedom, "the very atmosphere is filled with the quickening of the Holy Spirit. Our desire to follow after God's heart leads us into an unplanned Jesus journey each service, as the Truth makes us free." John is also called to give influence to the next generation, discipling and mentoring many who are now ministering in various works globally.He is a regional director of Antioch Oasis International, a worldwide network of churches and ministries. Serving as an Apostle, his Christ gifts of exhortation and teaching leave a glory impartation with signs & wonders following. John lives in Magnolia, Texas with his wife Lee Ann.
Pastor Charles (Chip) Payne
serves the Body of Christ with a widely diversified background and set of giftings.  A Pastor and revivalist, Chip served for over 13 years on the staff and eldership of Harvest Renewal Church in Richmond, Virginia, and now sits on their Apostolic Advisory Board.   Pastor Chip serves in leadership of the ministry and Bible School of Todd White in Dallas, Texas.  With the Father's heart for the nations, he was a full time missionary in Latvia in the Baltic States, and has served on the boards of organizations that span local and international scope.  For many years Chip has provided moral, ethical and practical counsel to individuals, couples, families and leaders.  As a gifted public speaker he has traveled nationally and internationally, speaking to audiences and congregations in a widely diverse number of arenas.
His experience in the business field with a Masters' Degree in Hospital Administration greatly benefits the kingdom. Charles Payne is a dynamic leader, recognized for strategic planning and vision casting, improving efficiency, organizational development and communication. He is an identifier of gaps and opportunities while bringing the right resources and people to execute solutions, and a builder of collaborative teams working together for a common purpose.  Chip and his wife Catherine live in Richland Hills, Texas, with their four daughters.
Kerry Kirkwood
is a strong prophet with an anointing to speak life changing words into the lives of individuals, churches, and regions. He is also a dynamic teacher and looked to by many as a pastor to pastors. The author of three books, he has appeared numerous times on the Sid Roth show. In this critical hour he is a powerful prophetic voice bringing wisdom and Truth into this generation.
Ministry Affiliations of Lora Allison
Co-Founder and Director of Great Host Ministries International, a relational and apostolic network of women in positions of five-fold leaders, leaders and emerging leaders.
Federation of Ministries and Churches, an apostolic network of churches and ministries, Jim Hodges, Apostolic Team Leader.
Antioch Oasis International, an apostolic network of pastors and ministries, Pastor Olen Griffing and Pastor Kerry Kirkwood, Leaders
Christian International, Bill Hamon, Senior Apostle