Celebration Ministries desires to train and raise up leaders in the Body of Christ, encouraging and leading them to release the spiritual gifts that God has placed in their lives. Operating as a recommendation only facility, School of Ministry is designed to provide a safe and comfortable environment as people study together and begin to minister in what for some will be new areas. The Rapid Fire format is designed to facilitate the mobility of taking the School to other geographical locations and to fit within the local church confines of time. As such, School of Prophetic Ministry, School of Intercession, School of Worship, and School of Leadership can travel to churches for an intense weekend of non-stop teaching and ministry, wrapped around the Sunday services. School Format:
15 Contact Hours of Intensive Instruction, accompanied by Ministry Team
Structured for one weekend or 3-day period
As class numbers increase, tuition fees decrease
Churches can host Rapid Fire!
Courses are available to students by School or pastoral recommendation only
Courses Offered: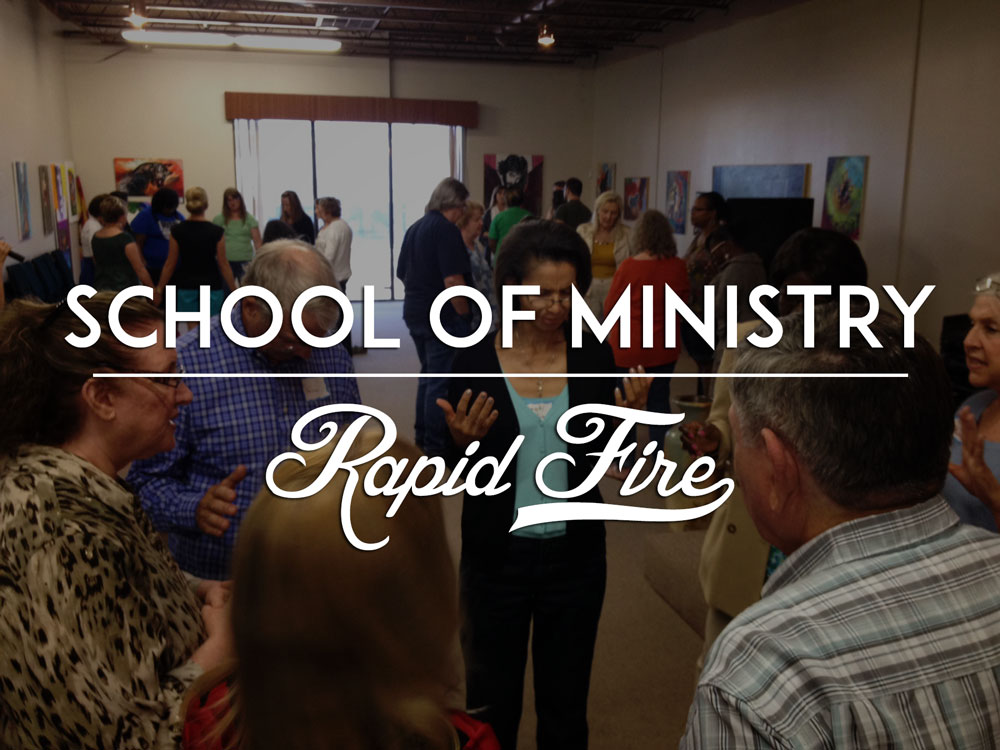 Principles of Leadership
Training and equipping leaders is an important principle in the charge that Jesus gave to the church.  In today's churches, change is sweeping across the world, and structures are expanding and continually changing to keep up.  This course is structured to present wisdom not only in character requirements but also in procedures and giftings.   There is an emphasis on developing and releasing our God-given spiritual gifts with wisdom and confidence in the Holy  Spirit.  God's leaders are learning to be like Him!
Worship
Celebration Ministries has been a front-runner in the Body of Christ in the area of praise and worship, pioneering in many areas for 17 years. Lora Allison has taught on the faculty of literally hundreds of worship conferences across the U.S. and the world. This intensive course will offer a broad spectrum of in-depth teaching, covering such areas as worship leading, following the flow of the Holy Spirit in services, Song of the Lord, visual worship including banners and dance, working within the authority of local church leadership, as well as good solid general teaching on praise and worship definitions. There will also be occasional guest speakers.
Intercession
Recognizing the move of the Holy Spirit in this season regarding the establishing of houses of prayer across the nations, Celebration Ministries seeks to offer strong definition and clarification of the ways of God in prayer, prophetic intercession, and personal intimacy with the Lord. This course seeks to deepen personal passion for the Lord as well as to strengthen corporate prayer groups in their mission to uplift, protect, and strengthen ministries and leadership in the Body of Christ through prayer.
Prophetic Ministry I & II
School of Prophetic Ministry consists of two intensive series of courses and are designed to provide Biblically based instruction concerning the gifts of the Spirit, and an encouraging and safe atmosphere for them to develop. Ideal for developing Christian leaders, our purpose is to study together God's Word with an emphasis toward prophecy and prophetic ministers, protocol and order, as well as submission to and in New Testament local church authority.